Skip to Content
Treat Title Pawns Responsibly in the State of Georgia
Title pawns are very useful if managed wisely, but if you don't fully understand how a title pawn works, you could be stuck paying interest. Title pawns are meant to be short-term, 30-day financial solutions based on the value of your vehicle. Before you pawn your car title, you should know how much cash you need.
At Complete Cash, we consider and evaluate the value of your vehicle, but we're most interested in staying within your budget and saving you as much money as we can. Visit one of our 50 locations in the State of Georgia to learn how we can help you today.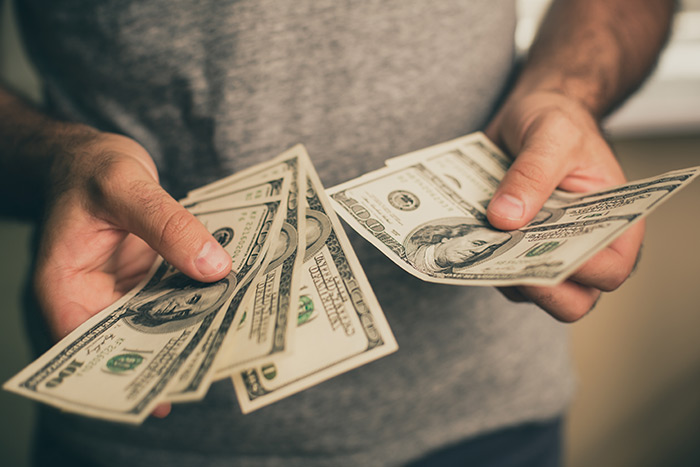 How Title Pawns Work
Title pawns tend to have higher interest rates than traditional or signature loans because there are no credit checks or limits based on a history of bankruptcy. Title pawns are considered short-term financial solutions. To get a cash loan, you're usually required to prove your source of income or good credit standing in order to demonstrate that you can repay the loan and represent a lower risk to the lender. But, if you're in a tough spot and need cash immediately, you don't have time for that paperwork. If you hold a clear title to your vehicle, a title pawn can be a fast and effective solution to get you the funds you need.
Title pawns are not loans. A title pawn cannot be satisfied based on a certain number of payments like a loan because they are meant to be short-term, 30-day transactions. At Complete Cash, we encourage all customers to take advantage of the fast cash process and repay the transaction within 30 days, but we know that sometimes this isn't possible. In the event that you cannot pay your title pawn back in full within 30 days, finance charges will be added to your pawn balance every 30 days based on your remaining principal balance.
In order to extend the agreement for an additional 30 days, you must always cover the finance charges that accrued prior to the maturity date. At minimum, we recommend paying the finance charges plus an additional amount toward the principal in order to decrease the principal balance and any future finance charges over time. In the event that you do not satisfy your finance charges every 30-day period, your title pawn will default. If you default on your title pawn agreement, your vehicle may be repossessed.
A Word of Caution
Opting to extend your title pawn agreement past the original 30-day period will result in paying more charges than you intended. Title pawns are meant to be short-term solutions and should not to be used in the place of a low-interest loan.
Don't get stuck paying interest only! Please pawn responsibly. Come to Complete Cash in Georgia for a quick financial solution.
Fast Cash with No Credit Check Required