Skip to Content
Stuck Paying Interest Only?
Let Complete Cash show you how to pawn responsibly!
Complete Cash entered the title pawn scene in 1999 in a little office in Rome, GA. Today, as a growing company, we have 50 stores all throughout GA. At Complete Cash, we've always strived to stay unique in our title pawn management. While most title pawn companies manage their customer accounts by collecting only the finance charges from customers every month, Complete Cash educates and encourages customers to pay their pawn back within the first 30 days or at least pay toward their principal balance every 30 days in order to decrease the total amount of finance charges that they will pay for the duration of the title pawn. Customer satisfaction is our top priority and an educated customer tends to be a satisfied customer. We make every effort to hire and thoroughly train friendly, professional individuals that have a solid commitment to superior customer care.

Customer Service
At Complete Cash, our customers become our friends. With our commitment to superior customer care, you can be assured that your needs come first.

Need Cash Fast?
When you're short on cash, there's no need to worry! Established in 1999, Complete Cash has perfected the solution to get you the cash you need FAST! Pawn your title, drive your car!

No Credit Check
Slow credit, bad credit, good credit, no credit. At Complete Cash, we don't check your credit! We simply evaluate the vehicle and evaluate the customer. We're only interested in helping you!

CASH, Not Checks
Most title pawn companies will issue a check for a customer's pawn proceeds. When you choose Complete Cash, we'll pay you in CA$H. That's more convenient than a check, and you don't have to worry about making a trip to the bank!

Referral Program
For every person you refer to us, we'll put CA$H in your pocket! Keep in mind, you don't have to be a current or previous customer to refer someone, and there's no limit to the number of people you can refer!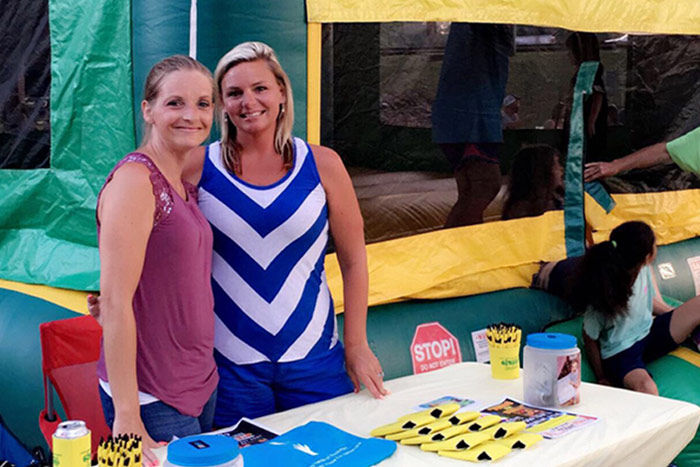 Community Involvement
Since the beginning, Complete Cash has dedicated time to our communities. We appreciate the opportunities provided to us within our areas and do what we can to give back. Whether we host events or participate in area events, we love to get involved! You can often see our yellow tents or shirts volunteering at local fairs, car shows, festivals, charity events, school functions, food drives, etc. We've hosted softball tournaments, golf tournaments, car shows, concerts, some fun karaoke contests, and even trick or treat festivals, all to raise money for local families or children in need.
Encouraging Leaders on Our Team and in Our Community
Complete Cash takes pride in our leadership development. As part of our communities, we hope to help develop stronger leaders for the future during their time with us. Over the years, we have fostered a culture of personal growth with our team. We've hosted many leadership workshops and send our teams out to leadership seminars as often as possible. We like to promote into leadership positions from within our Complete Cash family, and it's an exciting day when we get to announce a promotion!
Fast Cash with No Credit Check Required